To support local traditional stores, Small Medium Enterprises and micro businesses, PT Bank Pembangunan Daerah Jawa Barat & Banten, Tbk (bank BJB) on Friday, 4th October 2019 joined forces with Geraiku Indonesia to provide access to business loan to all Geraiku Indonesia store as well as merchant members.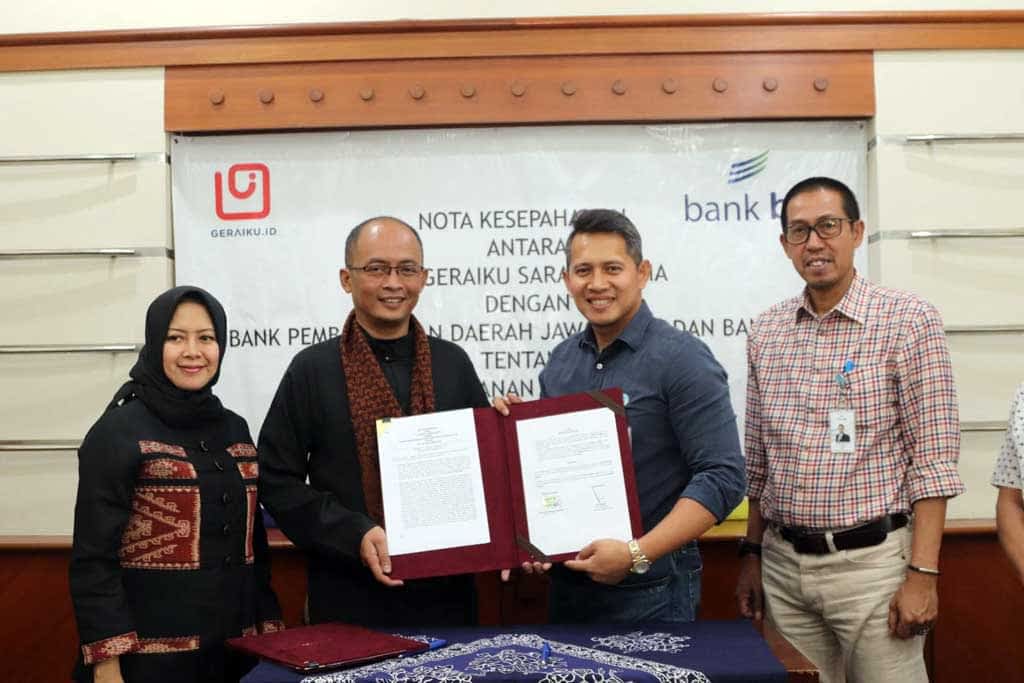 The cooperation makes Bank BJB as one financial institution that is ready to distribute micro loan and funds to all owners of micro to small and medium enterprises that are part of Geraiku Indonesia retail network.
Currently, Geraiku is recorded to have more than 2000 merchant and store partners across Jabodetabek, Malang and Surabaya. In addition, bank BJB has the opportunity to distribute business credit as well as consumer loan to both entrepreneurs and consumer directly through Geraiku.